Living on a microbial planet
unlock the power of microbes using latest genomics technologies
The number of invisible microbes living in, on, and around us is staggering, like stars in the universe. It is these tiny but mighty microbes that make our Earth inhabitable. To create a better and greener future, we need to further unlock the power of microbes. With the latest genome sequencing technologies becoming cheaper and faster, this is now achievable anytime, anywhere, by anyone.
Time for genomic insight into every single microbe
We Connect you to world-leading sequencing hubs
Partnering with world-leading sequencing service providers, we offer accessible, high-quality microbial genome and microbiome sequencing and data analysis services at a low cost to everyone who wants to gain critical insights into tiny but mighty microbes. Collectively, we will be more than ever close to building a green and sustainable future by making the best use of endless microbial resources in nature.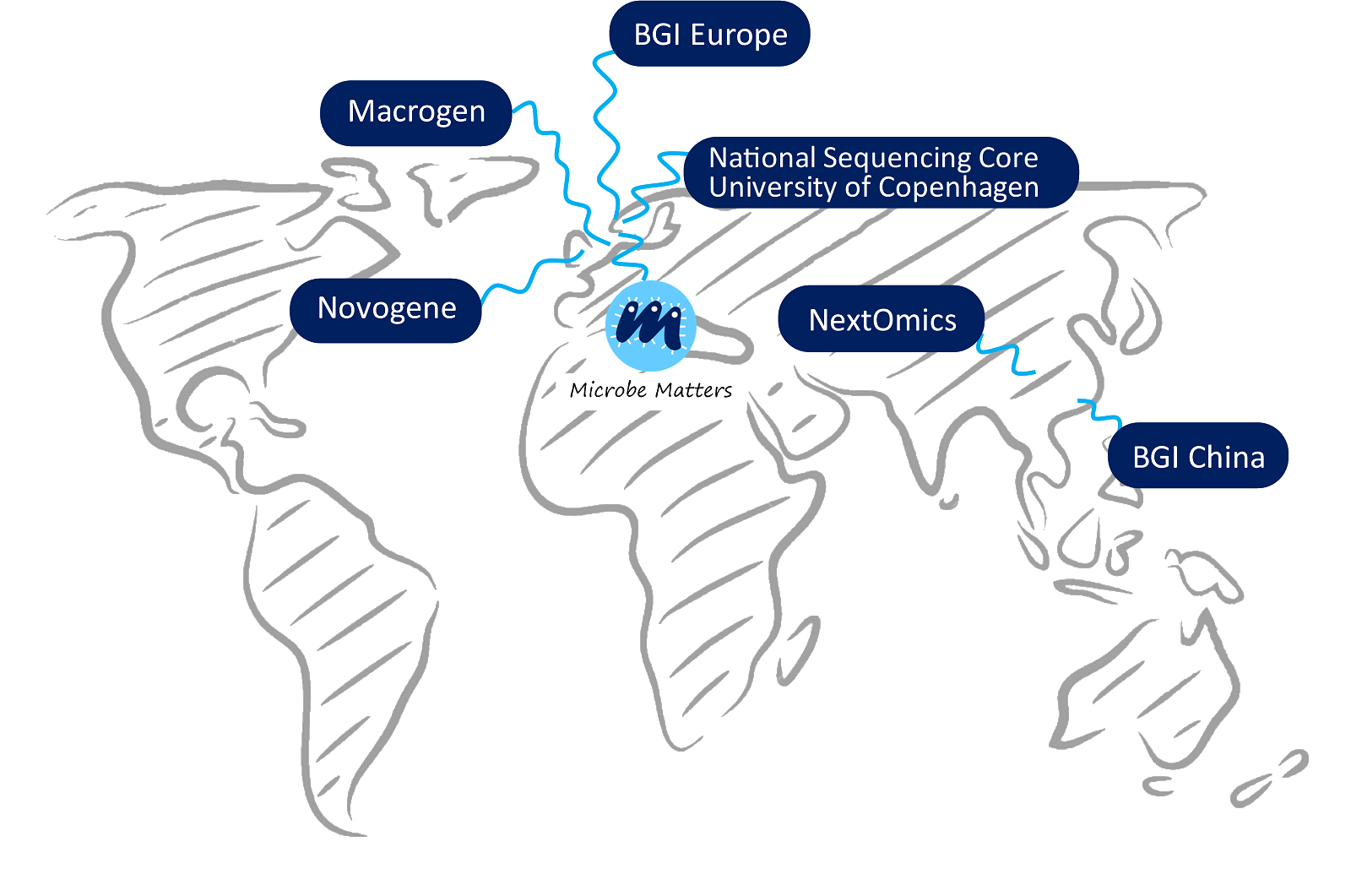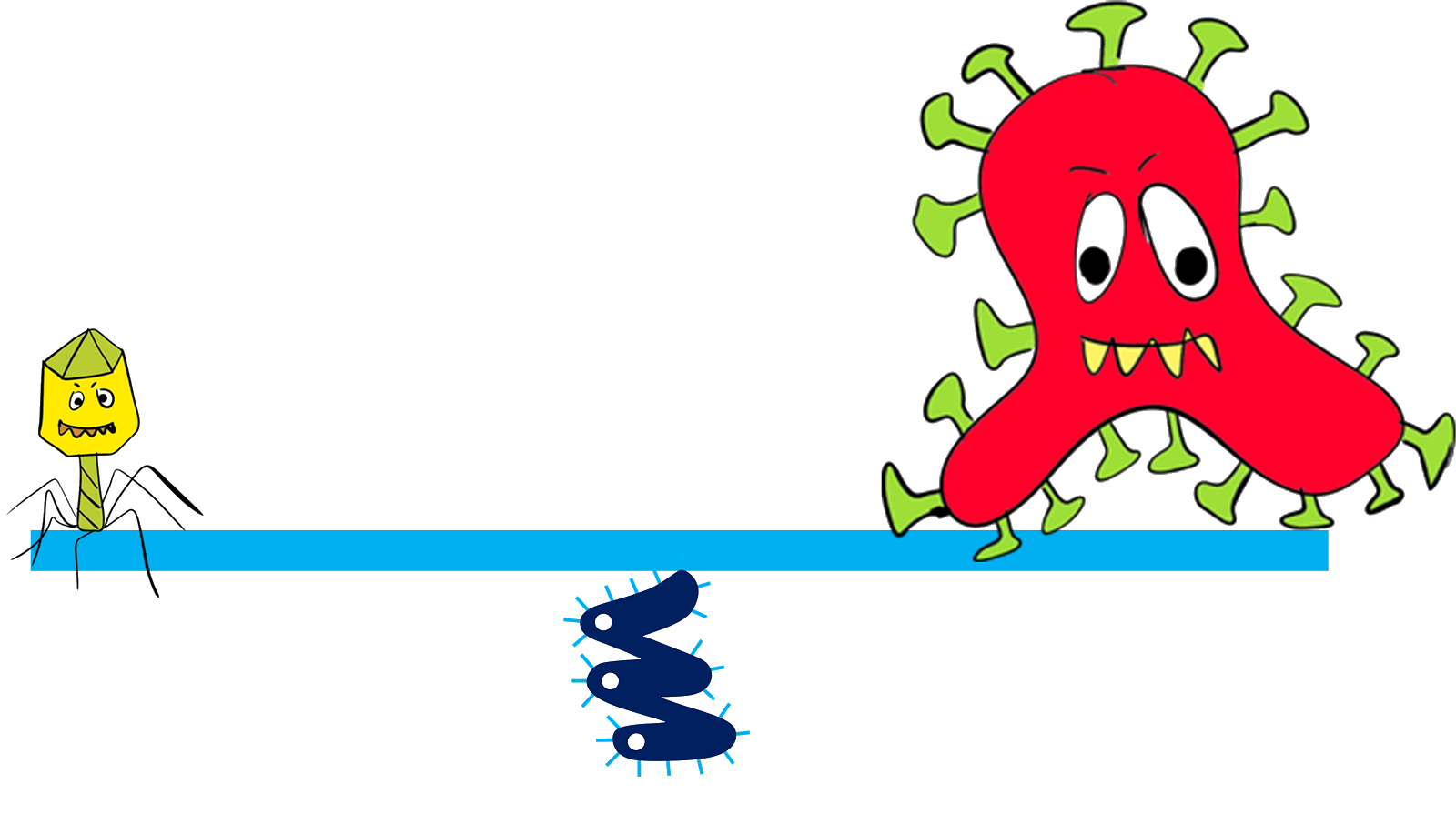 towards Democratization of microbial genomics with transparent pricing
We adopt a transparent pricing policy for all customers, whether you are a big pharma, a public institution, or a small startup. We believe that only by making advanced biotechnologies easily accessible and affordable to an audience as large as possible our society as a whole can truly feel the benefits. 
Microbes are the driving force behind the Earth's ecosystem. Without them, it is impossible to carry out a green transition in our society. We want to equip anyone with powerful, affordable genomics tools to address their next microbes-related project.
We Sequence, you discover
We have strong expertise in genomic analysis of the microbes surrounding us and those living in natural environments. Reading the latest scientific literature and attending conferences or exhibitions are routine parts of our professional lives. We offer outsourcing services for business and public institution users, covering the whole genomics pipeline from sample DNA extraction to sequencing to bioinformatic analysis of generated DNA sequences. It is also our mission to educate the general public on microbes and train next-generation experts on microbial genomics.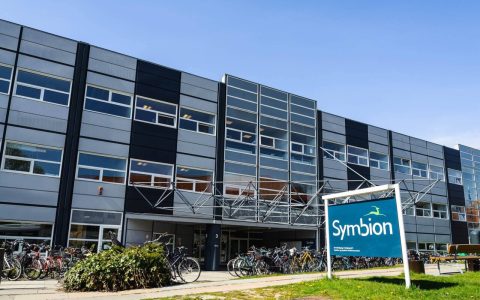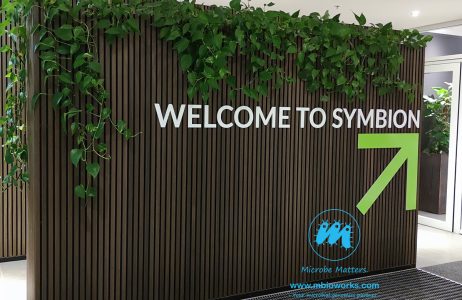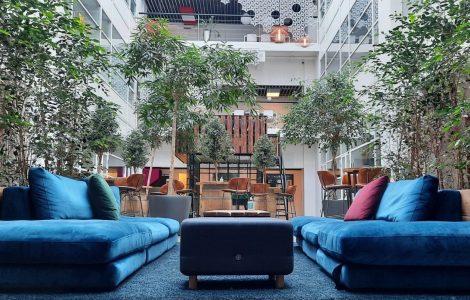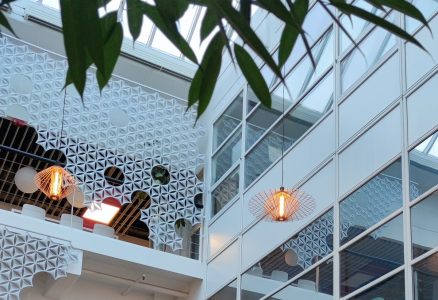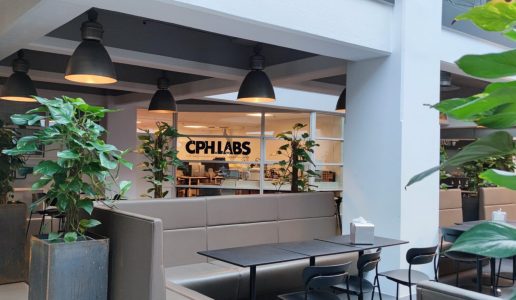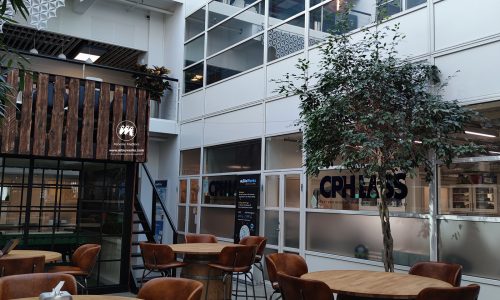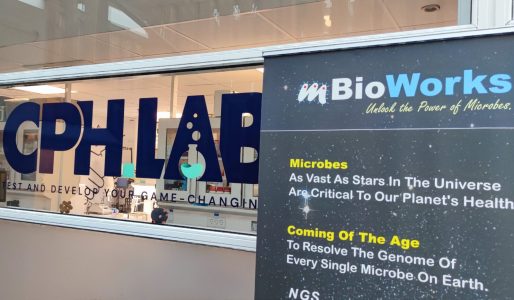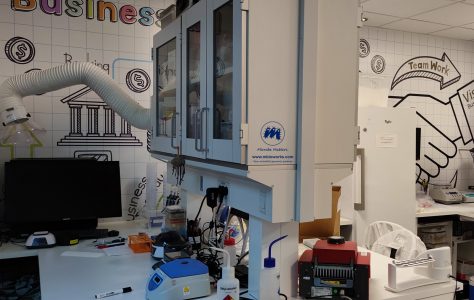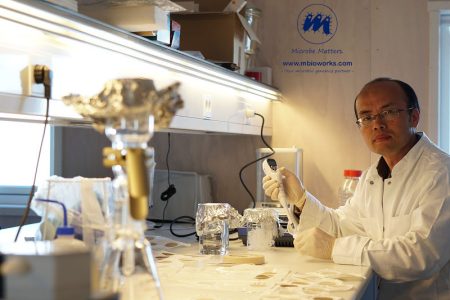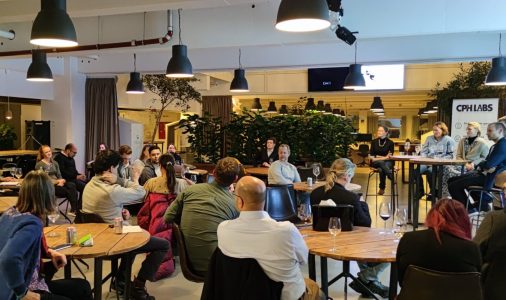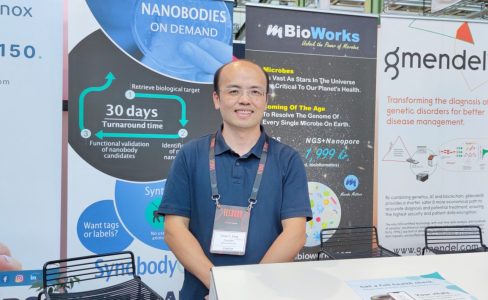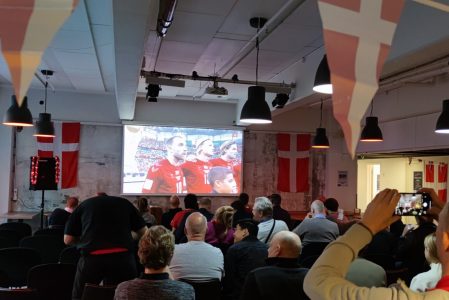 Prices are excl. VAT, subject to change without prior notice. Holidays can be seen in the Calendar for 2023.
NGS only,

799 kr./strain

(€ 109),

499 kr.

(€69, ≥ 20 samples)

NGS + Nanopore,

2,999 kr./strain

(€ 419),

1,999 kr.

(€ 289, ≥ 10 samples)

25-30 workdays, max. 40 workdays. Holidays include Denmark, UK, and China.
NGS short reads,

99 kr./Gb

(€ 15, min. 10 Gb)

Nanopore long reads,

6,999 kr./Flowcell

(€ 959)

25-30 workdays, max. 40 workdays. Holidays include Denmark, UK, and China.
16S/18S/ITS amplicon sequencing

699 kr./sample

(€ 99) with 30k short reads

1,199 kr./sample

(€ 159) with 10k CCS reads of near full-length 16S/18S/ITS from PacBio

25-30 workdays for short reads, 30-35 workdays for long reads, max. 40/50 workdays. Holidays include Denmark, UK, and China.
Only address urgent sequencing needs outside medical applications.

Using the Nanopore sequencer in our lab or the core sequencing facilities at the University of Copenhagen.

The service fee is calculated as any consumables and sequencer running costs at transparent, original prices +

600 kr./hour

(€ 79)

fixed rate for labour cost + a one-time setup charge of

999 kr.

 

(€ 139).

Turnaround time: days to max. one week, details upon inquiry.
DNA from pure cultures for NGS,

99 kr.

(€ 15)

Microbiome DNA for NGS,

199 kr.

(€ 29)

HMW DNA from pure cultures for long-read sequencing,

299 kr.

(€ 45)

Microbiome HMW DNA for long-read sequencing,

399 kr.

(€ 59)

Use proven DNA isolation kits designed for microbial cultures and environmental microbiomes.

Turnaround Time: typically

Days To a Week

.
DNA/RNA concentration precise measurement with a highly sensitive fluorometer,

10 kr./sample

DNA/RNA/Protein purity check and quantification with a micro/nano UV/vis spectrophotometer,

5 kr./sample

Treat hard-to-break sample via beads beating on a homogenizer in seconds to minutes,

10 kr./sample

A setup fee of

49 kr.

applies except for CPHlabs members.
Basic Bioinformatics Package,

299 kr.

(€ 49), included in all sequencing projects

Pro Bioinformatics Package,

1,699 kr.

(€ 229), includes various add-on bioinformatics services.

Premium Bioinformatics Package,

9,199 kr.

(€ 1,299), is highly customer-tailored with details upon inquiry.
GPU Server: 16 cores/128G RAM/RTX 3070 Ti (6,144 CUDA cores),

15 kr./hr

(€ 2)

High RAM Server: 32 cores/700 G RAM/100T hard disk

,

19 kr./hr

(€ 3)

A setup fee of

49 kr.

applies except for CPHlabs members.
Develop free bioinformatic tools for use in microbial genomics.
Provide pre-made

AWS, Azure, Digital Ocean, and Dropbox accounts with top-up services, so you never disclose your identity

and credit card information and risk any surprise charges.

Details upon inquiry.
Curious to know who is your or your pets' intimate microbial partners?

Hair, skin, nose, teeth, digestive systems, and secret body parts.

Customized service upon inquiry.
Investigate the microbial residents in your homes

Assess any potential risks of allergy caused by floating dust, pollens, or microbes in the air

Details upon inquiry
Summer and winter one-week training courses from sample to sequencing to bioinformatics

For next-generation microbial genomics experts

Require prior relevant knowledge or experience.

Details upon inquiry
For high school pupils and university juniors to gain international insights into the genomics industry

Exchange focused between Copenhagen and Shenzhen

Details upon inquiry
Train any curious minds physically in our lab

Play essential instruments and reagents in genomics safely and under close supervision

No science background is needed

Details upon inquiry
Mock microbial Community with Microbes of known genome sequences

Premixed DNA with different GC contents

Internal Reference Strains for Community DNA extraction Calibration

Under development
Microbial cell long-term preservation

Environmental sample long-term preservation

DNA sample preservation

Low-temperature transportation of biological samples

Under development
Map Microbes In Nature And Public Spaces

Microbial Alarm System

Under Development
Idea Lab To Solve Technical Challenges Facing Microbial Genomics

Automate And Miniaturize Microbial Genomics Workflow

Products For Microbial Culturomics

Under Development, Open For Collaboration And Investment
Talk about microbial genomics and its potential application in your project with the best strategy and cost-effectiveness

First hour for free, either online or physical meeting, book time here

1,200 kr./hour

(€ 159),

fixed rate
premixed microbes with known genome sequences for different applications

premixed DNA with different GC content
enabling microbial genomics for everyone
all you need for practising Microbial genomics
Generating microbial genomics data has become an essential, routine part of many life science businesses and microbiological laboratories. We strive to make practising microbial genomics an enjoyable endeavour with ease by breaking the barriers to the seemingly super high-tech omics industry that is often thought to rely on heavy investment in both equipment and consumables. 
At mBio.Works, we bulk purchase consumables directly from original manufacturers of well-known brands and constantly customise and optimise the bentch-top equipment we use for the whole microbial genomics pipeline (except sequencers) for better user experience and cost-effectiveness. We wish to grow as a reliable supplier and pass these tested and proven products to our customers under the brand of nuuk.bio.
share our knowledge Of microbes
Harnessing the power of microbes is an essential part of our endeavour to create a sustainable future. This has been proven in the past with microbe-producing antibiotics, drugs, enzymes, and various other biologics used to improve human health and the health of our environments. In an era of genomics, new knowledge, methods, and services on microbial genomics and microbiome are being developed daily. Here we share the technologies we use in our services and the insights we gain from our reading of scientific literature and patents and our work on case studies. With our team's expertise and industrial know-how constantly improving and updating, you are guaranteed to receive the highest quality services.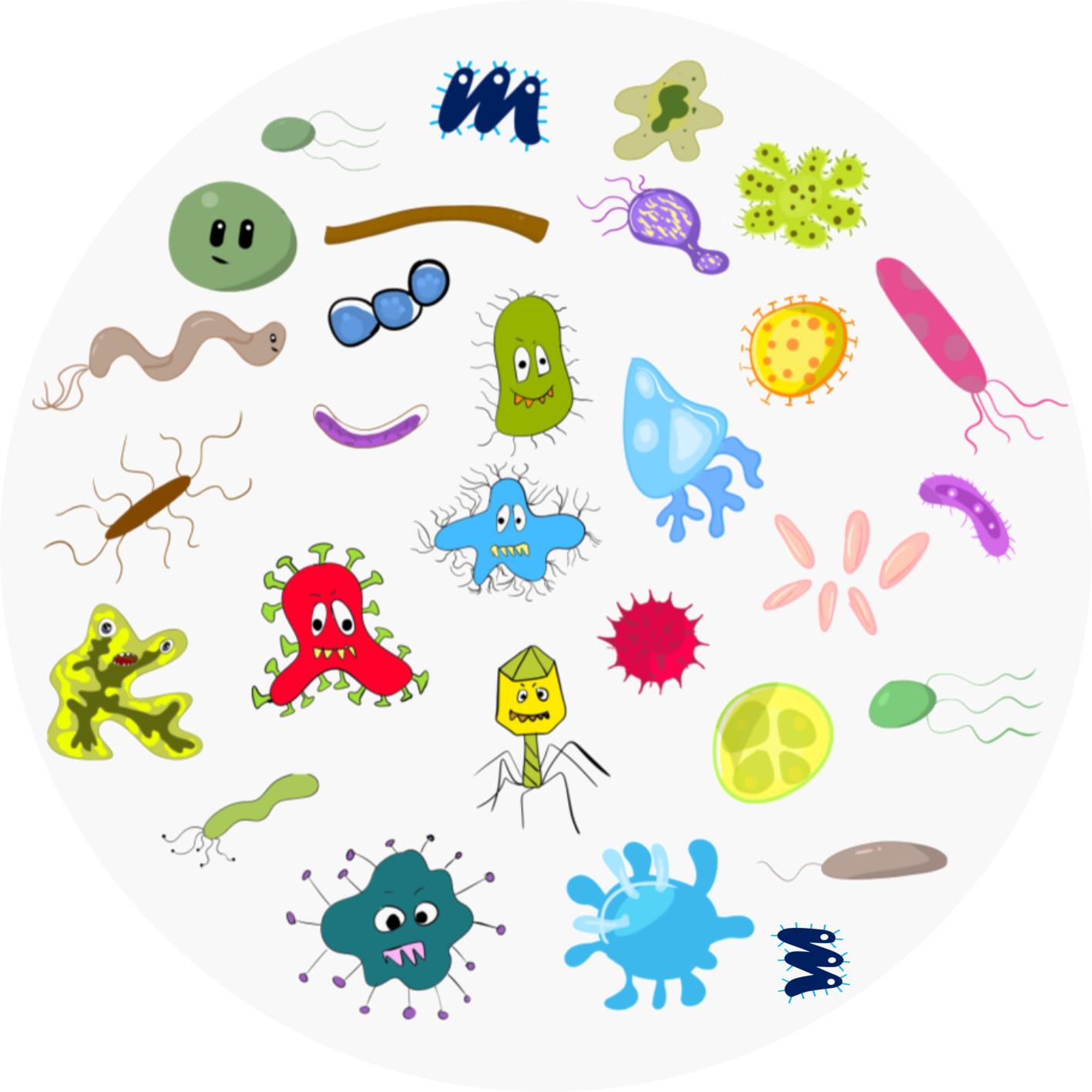 appreciate the unseen majority
enjoy the beauty and might of microbes
Microbes first came to this planet and will surely be the last to leave. We, humans, are none other than visitors. The vital role of microbes can never be over-emphasised. We wish all, from young to old, from pupils to professionals, could appreciate the beauty and might of microbes. Poems could be one of the best forms to express our gratitude for the microbial guard of Earth. Credits to ChatGPT by OpenAI; left, for pupils; right, for professionals.
Microbes, so small you can't see,
But in the world of science, they're key.
In every ecosystem, they play a part,
From the depths of oceans to the tops of your heart.
They aid in digestion, and make food taste great,
Without them, fermentation would be second-rate.
But some can make us sick, it's true,
But without them, life would be blue.
From bacteria to viruses,
They come in many shapes and sizes.
But one thing is for sure, they're all around,
On the ground, in the air, underground.
So next time you see a microbe, don't be afraid,
Just remember the important role they've played.
For without these tiny organisms, life would be different,
And that's a fact, not an inference.
Microbes, the unseen masters of our world,
Invisible to the naked eye, yet their impact unfurled.
From the depths of oceans to the heights of the skies,
Their diversity is a marvel, a true scientific prize.
In every ecosystem, they play a vital role,
From the carbon cycle to the water cycle, they're in control.
Their diversity is a never-ending story,
From bacteria to archaea, a true microbial glory.
They aid in digestion, and make food taste great,
Without them, fermentation would be second-rate.
But some can make us sick, it's true,
But without them, life would be blue.
So let us not forget these small things,
For without them, life would lose its wings.
For microbes, though tiny, are powerful too,
In the grand scheme of things, they're vital, it's true.
Yonghui Zeng (Yonas)

Founder, PhD
As happy and free as microbes
The founder, Mr Zeng, has a PhD in Microbiology with 15+ years of working experience in microbial genomics. He was lucky to have witnessed the exponential drop in genome sequencing cost over his career and experienced its massive impact on science, everyday life, and society. For the past decade, he has worked at the University of Copenhagen, Aarhus University, and the University of Southern Denmark as an associate professor, a Marie Curie research fellow, and a postdoctoral researcher, respectively. He founded mBio.Works in 2022 to continue his passion for microbial genomics and use the professional knowledge accumulated during his academic career to help you with your next microbes-related project.
The founder's previous academic track record can be viewed at the link: ORCID 0000-0001-7483-5017 or Google Scholar ID.
Why Us?
Microbiome-oriented minds equipped with the latest know-how

Transparent on both pricing and behind-scene technologies

Nordic standards on the quality of our services
live a life as light as microbes
share your project and request a quote
We are keen to learn about your microbe-related stories. You can expect to hear from us within one workday for a quote and an estimate of feasibility and turnaround time, or call us now to have an informal chat.
All services and products are for research use only, not for diagnostic purposes.